The Tin Can Tourists are a century-old camper club formed around De Soto, Florida in 1919. Original members caravanned from northern states with Model T's, tents, and primitive trailers. Today, the group highlights vintage campers from that one-hundred-year history. At their centennial rally, more than 200 hundred rigs showed up and showed off on the open house day. I went to ogle and steal ideas.
Here are a few of my favorites: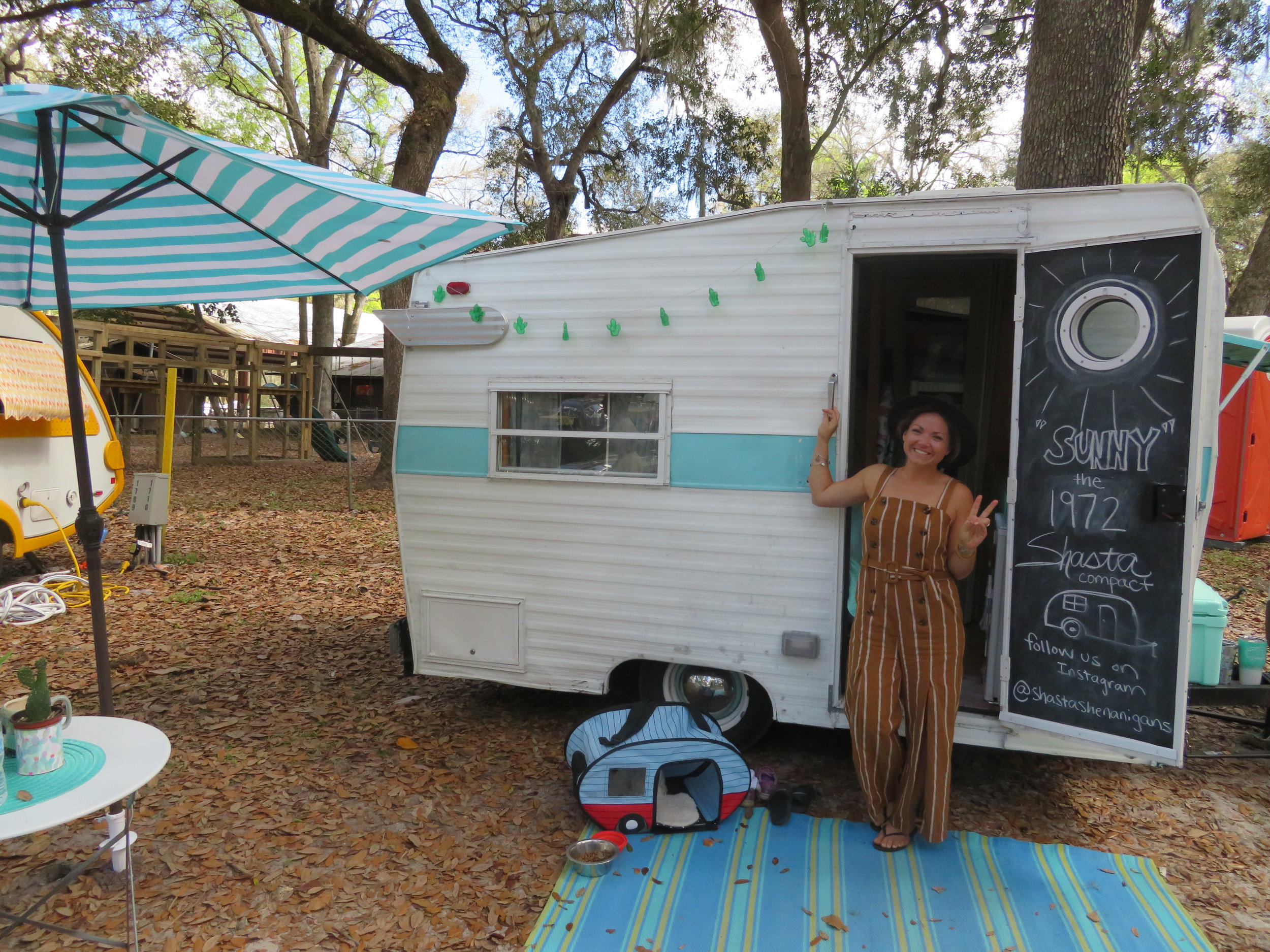 "Sunny" 1972 Shasta
My first camper celebrity! Sunny the Shasta goes by @shastashenanigans on Instagram (click photo to link to account) and has ventured far and wide. The classic teal color scheme looks perfect on Sunny.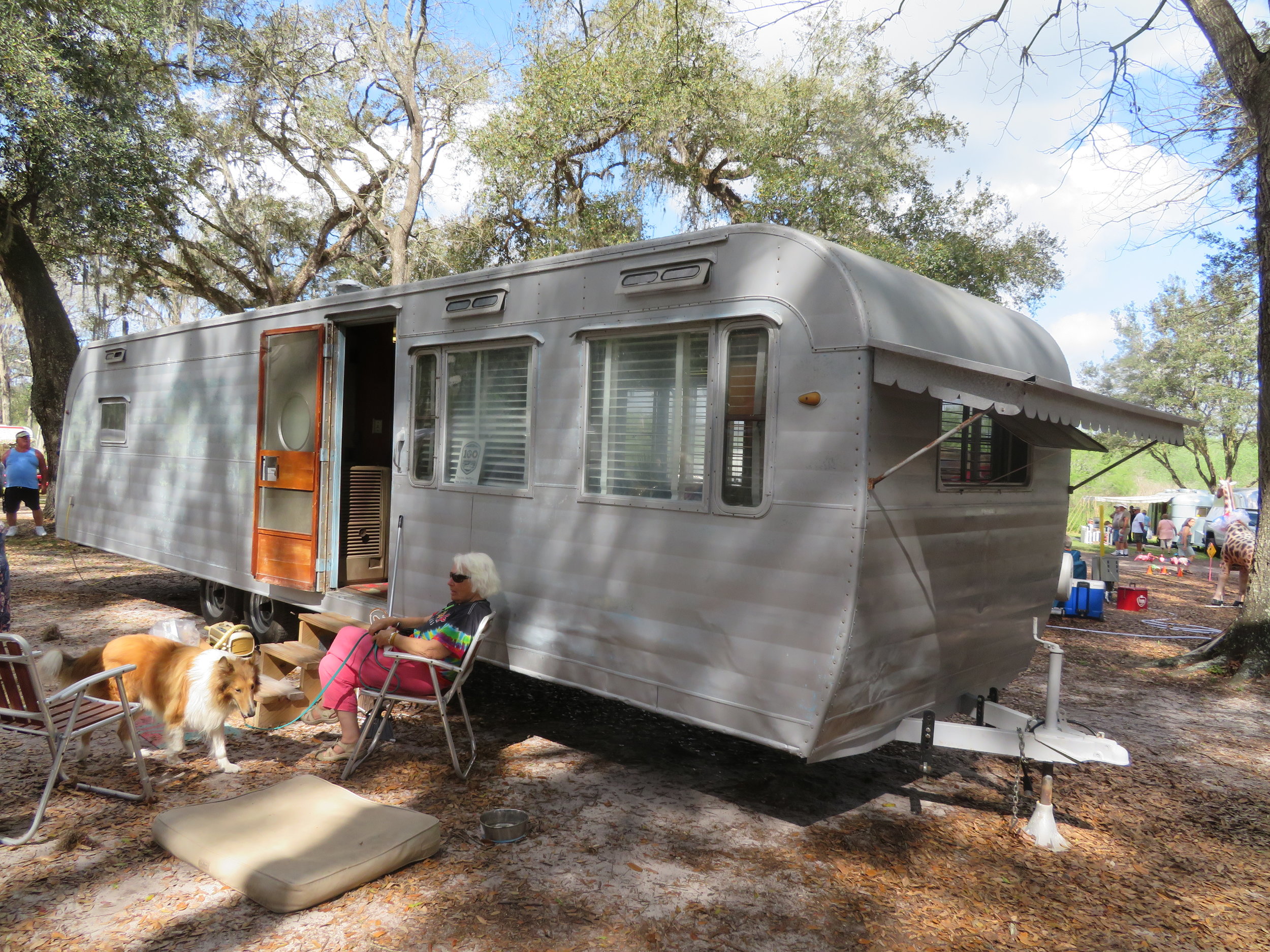 1954 Anderson
Just a woman, her dog, and 36 feet of metal. The Anderson Coach Company was a top camper company in the 1940's and 50's. Their coaches used house building materials, rather than lighter products typically used in trailers to ensure quality. This one is gorgeous at 64 years old.
The Anderson inteiror looks like a set from Mad Men.
197 Hymer Eriba "Puck"
The smallest of a series of campers designed to be pulled by a Volkswagen vehicle, even the tiny beetle. The Hymer brand is still in operation making campers and vans, click the photo to watch their pretty awesome bio video:
1957 Airfloat Landyacht
This Landyacht actually had a line waiting to peek inside. It was featured on the Travel Channel's Extreme RV show. Click to view photos of its restoration.
Serro Scotty
A Scotty! This tiny Scott is even smaller than my Honeybear at just 10 feet. The Copelands were nice enough to show me some of their Scotty storage tricks!
The Scotty interior—very pro-flamingo.
1961 Westfalia
Hard to find a camper cooler than a Westfalia. These converted Volkswagen vans were made from the 1950s to early 2000s with very little change. "If it ain't broke (and it looks cool) don't fix it!"
The specially made tents added sleeping room for four more people.
1964 Shasta Airflyte
Shastas were once known as "Toasters on Wheels." Their shape and build is similar to their contemporary brand, Serro Scotty, but Shastas usually have wings on their sides to distinguish them.
The kids bunk above the bed shows the family-centered design behind these small campers. In theory, an entire family could camp in these 13 feet.
Adventure Awaits!
This says it all! Keep following the Stars and Screens project to be a part of the journey!